United Capital Management has a team that specializes in Corporate Finance advisory with a focus on achieving excellent results. Our unique team of advisors is distributed in a global scale, as we believe that by not limiting ourselves to one location, we will be able to locate the best talent and achieve a "glocal" perspective. Our defining feature is our ability to find, interest and close the deal with companies or investors who will pay the most for our clients 'business.
Dato' Dr. Shamshudeen Bin Mohd Yunus, PhD. – Chief Corporate Strategist
Dato' Dr. Sham holds a Master Degree in Business Administration and a PhD in Finance from Canterbury University, United Kingdom. Dato' Sha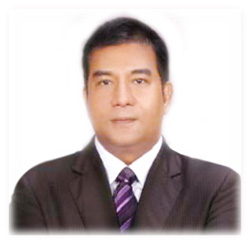 m has a vast and more than 25 years of experience in the field of Banking, Finance & international Trading. He started his carrier as the youngest EDP Manager in the Kuala Lumpur Stock Exchange at the age of 22. He founded Bolt Advisory Inc., which is involves Corporate Finance and Merger & Acquisition amongst others. In 1986, he was awarded South East Asia's young entrepreneur award. He went on to take over a Banking Institution, Development Company and Manufacturing Company in Myanmar, just to mention a few. He has been actively involved in those industries since 1985 and has successfully listed companies in Bursa Malaysia, Australian Stock Exchange, Singapore Stock Exchange, London Stock Exchange Frankfurt Stock Exchange as well as on NASDAQ.
He is well recognised in business communities in South East Asia and is also well connected in the capital markets & private equity funds. He is well known in Myanmar due to his active participation in development of the industry over the years. Like he always says, his successful business ventures are due to his belief in the word "We Deliver".
Dato' Lee Say Tshin – Merger & Acquisition Advisor
Datuk Lee Say Tshin, a Malaysian, aged 60, is our Independent Non-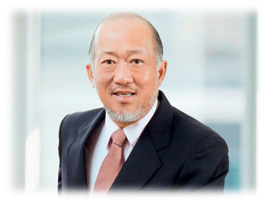 Executive Director. He was appointed to our Board on 1 August 2013. He is a member of the Audit Committee.
Datuk Lee graduated from University Malaya with a Bachelor of Economics (Hon) degree in 1975 and immediately joined HSBC Bank (M) Berhad as an Executive. He was an accomplished career banker with over 38 years of experience in the banking industry. Datuk Lee held the position of Managing Director Strategic Business Development for HSBC Bank (M) Berhad since 2006 and retired on 30 June 2013. He was subsequently appointed as Senior Advisor, HSBC Bank (M) Bhd. Currently, he is an Independent Non-Executive Director of IOI Properties Bhd and Deputy Chairman of Green Ocean Bhd, both public listed companies listed at the KLSE, Malaysia.
Mr. Gabriel Didham, CFA – Head of Equity Research
Gabriel is a Chartered Financial Analyst and former number one rated analyst. He has extensive experience of regional and pan-sec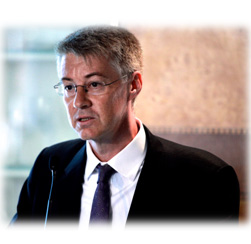 tor research both in the UK and abroad. Prior to founding Objective Capital he worked in both capital and equity markets for firms including Deutsche Bank, Barclays and in the mid 90's was the research architect for Standard Chartered's former Asian institutional broking business. He was previously the cofounder of Investinet and ExchangeSquare.com, for a time, one of the internet's most trafficked global financial websites.
Would you want to be part of an international team that is composed only of great professionals who work together to achieve excellent results?
AFFILITATES & ASSOCIATES

Objective capital Research
Objective Capital Research is a leading UK mergers and acquisitions (M&A) investment banking firm focused on transactions for privately held companies..

Royal Bank Pacific